University Student Raps about Dental Hygiene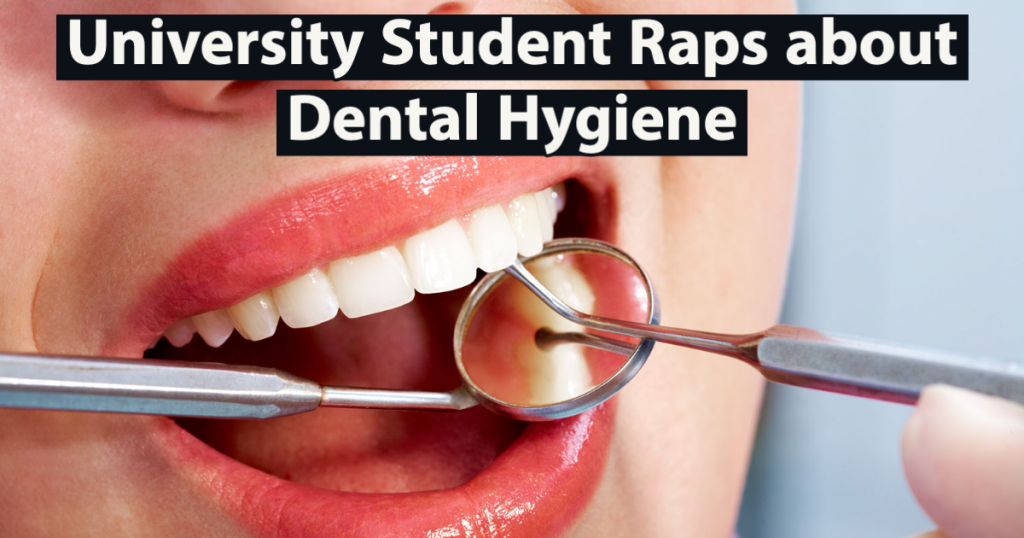 Whether it is done through rap music or through printed dental care articles, the importance of caring for your teeth and gums can never be overstated. Dentists and dental hygienists are as vital to your well-being as are doctors and nurses. In the same manner, personal dental care is as important as any general health routine.
Approximately nine in 10 Americans will develop tooth decay during their lives, and a significant percentage of these cases will go untreated. Some also experience other dental disorders, including gum disease, also known as gingivitis. Other forms of dental illness, such as tooth sensitivity, are less serious but still troublesome.
Routine dental care is needed to remove the plaque-containing acids and bacteria that can break down the enamel of teeth and eventually lead to both cavities and gingivitis. Dentists can also detect cavities that have developed and fill them. Root canal treatment and crowns may occasionally be required.
In addition to regular dental visits, you should brush regularly with a toothpaste containing fluoride and clean between your teeth with dental floss. Preventive care is the best way to ensure that you will keep your dental permanent teeth.
UPDATED 1/7/21
In the near-complete silence of a study hall at the University of North Georgia, one student made dental hygiene go viral with a YouTube video rap composed to the tune of Vanilla Ice's 1990 hip-hop hit "Ice Ice Baby."
"Brush, Floss, Baby," rapped by student Jonathan Lee Casas, tells viewers all they need to know about keeping their teeth clean while keeping it real.
Casas covers all the basics of maintaining proper dental hygiene, such as brushing, flossing and using mouthwash and fluoride.
Brushing and flossing your teeth daily is essential to keeping your teeth free of plaque, a biofilm of bacteria that develops on teeth and can cause gum disease and tooth decay. Rinsing with mouthwash regularly kills the bacteria that cause plaque and bad breath. Fluoride treatments, available at your dentist's office, are also vital for making teeth resistant to decay.
"Dental hygiene is extremely important, especially to the younger generations," says Dr. Charles Botbol, DDS at Studio B Dental. "This is a fun way to go about educating people about a subject that is vital to their health."
Perhaps the only downfall of "Brush, Floss, Baby" is that it was performed at a near-whisper, making it difficult to fully appreciate the performer's tight rhymes and sick flow. Seeing him do the "Ice Ice Baby" choreography while rapping "Brush, Floss, Baby" wouldn't hurt, either!
Good dental hygiene is as real as the streets. Watch "Brush, Floss, Baby" and learn all you need to know about having healthy teeth.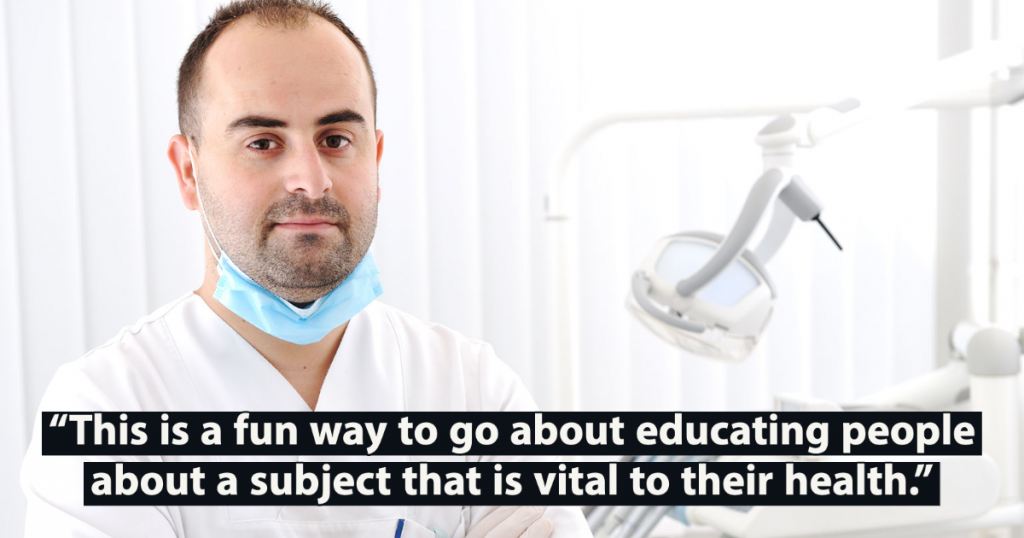 The field of dental hygiene can be both personally and financially rewarding. Although these specialists are usually found in the average dental office, they may provide health care services in a number of ways.
The life of a dental hygienist often involves the examination of the teeth and gums in order to evaluate a patient's oral health. The appearance of decay or other problems will then be reported to the dentist for further consideration. Hygienists will actually participate in the removal of tarter and plaque that can lead to more serious dental problems.
In cases where more extensive treatment is needed, the hygienist will locate and gather the tools and supplies that the dentist will need. Some of the work done by hygienists is clerical by nature, such as the collecting and examining the records of patients.
Many cheap dental hygiene programs are available at community colleges or technical schools that will launch students into the field. Some students may go beyond the associate degree level of training, with the field ideal to those who may think about being a dentist. Anyone considering the field can find further information from various dental hygiene organizations.
Like this:
1 year dental hygiene programs, accelerated associate dental hygiene programs, accredited dental hygiene schools in georgia, associate's degree in dental hygiene near me, atlanta technical college dental hygiene program, augusta university dental hygiene prerequisites, clayton state university dental hygiene program, dental hygiene programs in atlanta, dental hygienist college class requirements, dental hygienist school columbus ga, evening dental hygiene programs, forsyth dental hygiene program, kennesaw state university dental hygiene program, medical coding certification georgia, savannah tech dental hygiene clinic, ung bachelor degrees, accredited dental schools in georgia, becoming a dental hygienist in georgia, central ga tech dental hygiene clinic, central georgia tech dental hygiene, colleges with dental hygiene programs near me.