You Can Now Serve Divorce Papers Through Facebook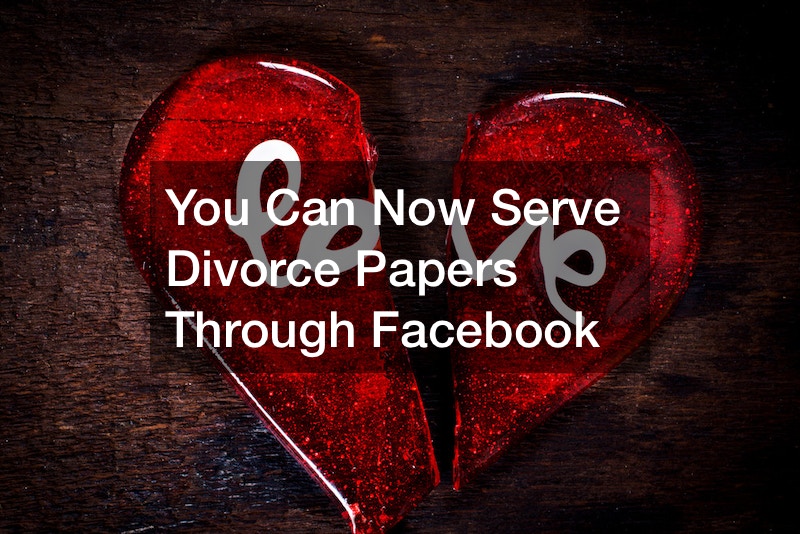 When one starts a divorce case against their spouse, they need to serve them with the intent to divorce papers. After they acknowledge receiving these, the court case can then start. Sometimes, the person may refuse to sign or accept the documents. However, it doesn't prevent divorce proceedings from taking place. Over the years, divorce courts have allowed different ways to serve these documents. You can pay for radio, TV, or newspaper advertisements to serve the notice. Most recently, one can use social media.
Getting a divorce mediation company is the first step when one decides to divorce. They'll advise on the best way to go about it and help you get a legal separation from your spouse for the duration of the case. They'll assist in getting a legal separation agreement from the court that guides the relationship between you and your spouse before the finalization of the divorce.
The divorce mediation process helps to remove animosity between the two parties. Therefore, the divorce case will be uncontested, and all the parties will agree on their responsibilities after the divorce. It helps the court to hasten to provide a divorce paper to mark the end of the marriage.
If your soon-to-be-former spouse is dodging your phone calls and visits, is it possible to serve the divorce papers through Facebook? According to a recent legal ruling, the answer is yes.
The New York Daily News reports that Manhattan Supreme Court Justice Matthew Cooper recently ruled that 26-year-old Ellanora Baidoo was allowed to serve her elusive husband Victor Sena Blood-Dzraku divorce paperwork "using a private message through Facebook."
Baidoo and Blood-Dzraku married in 2009, but things quickly fell apart when Blood-Dzraku reneged on his promise to also have a traditional Ghanaian ceremony. Consequently, the two never consummated the marriage and never even lived together.
Despite those facts, Blood-Dzraku apparently still does not want a divorce, and has made it nearly impossible for his "wife" to get a hold of him. He doesn't have a job, and hasn't had a mailing address since 2011. The post office doesn't have a forwarding address for him, and there's no billing address linked to his prepaid cell phone. There is no record for him with the Department of Motor Vehicles. Blood-Dzraku is essentially off the grid.
"We tried everything, including hiring a private detective — and nothing," said Baidoo's lawyer, Andrew Spinnell.
Except when it comes to social media.
Apparently, the prepaid cell phone and his Facebook account are the only ways he communicates. Since Blood-Dzraku has been able to evade Baidoo's calls, she'll now attempt to serve the divorce summons through a Facebook message "once a week for three consecutive weeks or until acknowledged."
Although this is a new ruling, it's not the first time Facebook has been used to serve legal papers. Last September, a family court official ruled that a Staten Island man was allowed to serve his ex-wife a legal notice declaring his decision to stop paying child support through Facebook. In the United Kingdom, serving legal papers through Facebook is already a common practice.
"As newspapers die out and it becomes more expensive to publish legal notices, the acceptance of alternative ways to serve parties is a welcome addition," says Dorene Kuffer, Senior Divorce Attorney & CEO, Law Office of Dorene A. Kuffer, P.C. "Courts are accepting electronic filings, so it seems appropriate to allow for electronic service as well."
The first message was sent to Blood-Dzraku in the first week of April. According to Spinnell, "So far, he hasn't responded."