Tips for Managing an Estate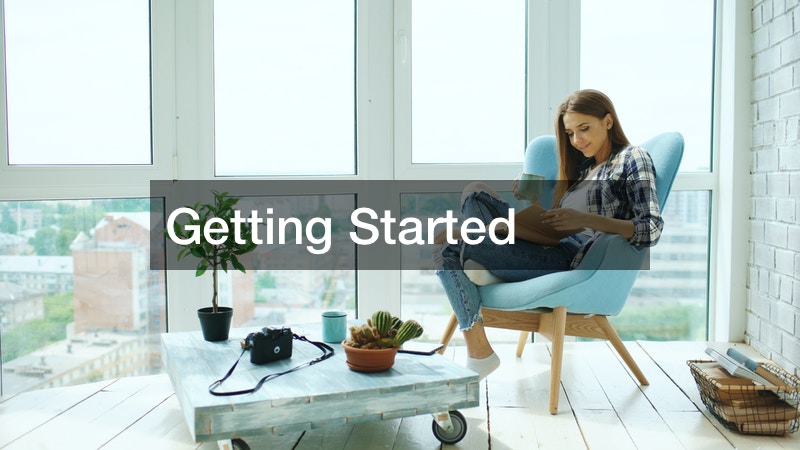 Managing an estate after the passing of a loved one is a big responsibility and it can be confusing if you're not prepared to tackle the challenge. There are a lot of things to consider and a lot of things that you will have to make decisions about. Thankfully, with the right tips, you can better prepare for your role and have an easier time managing your loved one's estate.
Getting Started
When it comes to managing an estate, there are some things you need to settle before anything else.
Serving as an Executor
Firstly, if you are named to serve as the executor in the will, you'll want to sit down and seriously think if you are willing to take on that important role. If your family doesn't get along or is battling for assets, finding a neutral, third-party option can help take some of the stress of playing mediator off your shoulders. Serving as the executor is also quite time-consuming, and while some states allow you to be compensated for your time, the payoff can be very minimal.
However, if you do decide to serve as the executor, start working on organizing everything ASAP. This means going through all of your deceased loved ones' records to make sure that any and all necessary information is present and easy to access.
Working with your estate lawyer can help you determine everything that is needed so that you don't have to worry about any guesswork. Share all the information you have with them so that you can get expert guidance throughout the process.
Obtain Several Copies of Death Certificates
When managing an estate as an executor, it will be your job to notify utility providers, banks, and other institutions about the owner's passing. Most of these places will require proof via the death certificate to confirm the deceased individual's state. By having several copies, you can be sure to always have one on hand to show to any of these institutions. However, always ensure that they make their own copies for their records and that you keep the certified version for yours.
Work With Living Spouses
If you are serving as the executor and are not the spouse of the deceased party, work closely with them to ensure that their own estate planning records are updated to reflect the death and the beneficiaries. Because many spouses plan their estates together, updating them after death is essential for making sure everything stays accurate and up-to-date. You can work with an estate attorney to make this process smoother.
Prepping the Estate for Sale
When a family member passes, the property will usually transfer to the heirs or the specified beneficiaries, if stated in the will. In the event that the home has been left to you and you need to sell it, there are additional steps and considerations that you will need to contend with as you manage the estate.
Pay Off All Bills
Bills such as the utilities and mortgage should be paid currently up until the time of sale. This should not be done personally, but by the executor once approved. Make sure to keep all the records of these payments, and any documents of correspondence between you and these companies. If there is lingering debt that can't be paid off initially, the profits from the estate sale can go towards it.
If the loved one had previously filed for bankruptcy before dying, it won't be dismissed upon death. Instead, Chapter 7 will require the trustee to sell the property and ensure that the appropriate parties are paid. If Chapter 13 had been filed, the case could be dismissed or granted a hardship discharge. If these options aren't possible, a court could opt to continue Chapter 13 if it is found to be to the benefit of all parties involved. Working with a bankruptcy attorney can help you determine the best course of action if you find yourself in this situation.
Fixing Up the Estate
When thinking about selling the home, you'll want to consider what needs to be fixed or replaced before it can be sold. If the roof is old, worn out, or damaged, you'll want to speak with local roofers to determine what all needs to be done. Roofing services can be essential when it comes to selling the home, as no new owners will want to move into a home with a faulty roof.
Similarly, when selling a home, you may need to fix garage doors, repaint, re-floor, and clear the land. Garage door installation services can help assess old garage doors for both safety and functionality, while land clearing companies can help remove overgrowth on the property. If painting is in order, you may be able to tackle the job with volunteer family members; however, professional painting companies are always an option.
While fixing up the estate isn't always feasible, it can help increase the price of the property, giving you a greater chance for profit. This can be especially important if you're counting on the sale to pay off any debt.
Working With a Real Estate Agent
In some instances, you might find yourself trying to sell an estate that is in another state. If this happens, you might not be able to stay on-site while the sale commences. In cases like this, it will be important for you to find a trusted real estate agent who can handle a lot of the work for you. They may also be able to advise you of any fixes they think might increase the asking price. Agents can also be handy if you're not familiar with the area you're trying to sell in.
Managing the Contents of the Home
When selling a home, especially one that isn't yours, you'll need to deal with all of the contents inside. Depending on how close you were to the deceased party, this can be a difficult and emotional process. Before doing anything, make sure that the will has been read and that everyone who has been bequeathed items gets what they are entitled to. If nothing has been specified in the will, you can try to pick a day for family members to come together and go through the home. This will allow everyone to take keepsakes that they might want. Bear in mind that this can be emotionally explosive sometimes, especially if family members try fighting over who should get what.
Estate Sales
Hosting an estate sale is a good way to sell assets that can go towards inheritances or debts. Both on-site and off-site estate sales should be considered. You should take care to remove any items that you don't want to be sold before starting a sale. It's also helpful to go through and label everything for either sale, trash, donation, or keeping. This will help ensure that nothing accidentally goes to the wrong place.
If you're holding an in-person estate sale, make sure that all prices are clearly labeled and organize everything the best you can, don't just leave it sitting around as is. For instance, put all the linens and bedding together in one area, kitchenware in another, and electronics in a separate group. This will make it easier for people to find what they are looking for and ensure that more items are sold.
Once you have everything set up for sale, you want to advertise it if you're not hosting the sale through a website. You can list the sale online to local groups, make signs, or place posters in shops. This will help attract people to your sale. Some people also find it helpful to put signs directing people to the home along street corners.
Things That Don't Sell
Once the estate sale is over, you may be wondering what to do with any leftovers that are too good to get rid of. Any of these items can be put into your donation pile and given to a local thrift store or charity shop. For items that are too worn to be donated, consider hiring a junk hauling service to remove the items. This will ensure you don't have to haul everything to the curb or take multiple trips to a trash yard yourself. Some junk removers will even haul away donation items to local places so that you don't have to rent a vehicle to do it yourself. This is perfect, especially if you have a lot of bulk items like entertainment centers, desks, couches, and beds.
Donated items can also go towards tax breaks, making them very desirable for estate managers.
Vehicles
Cars, trucks, boats, and tractors can be their own category to tackle when managing an estate. Firstly, you'll want to make sure that you have access to all of the keys so that you can move them to a safe storage area.
If the car is given to someone in the will, the title can be transferred to them declaring their ownership. However, if the vehicles don't have a specified beneficiary, they can also be sold during the probate process.
Work Together
Managing an estate after the death of a loved one can be a difficult process, and while the legal portions can be stressful, it's the emotional parts that can be the most difficult to try and get through alone. If possible, try to work as closely with other family members as possible so that you can both support each other through this difficult time and talk out what needs to be done.
While estate assets and inheritances can often bring problems and tension, a lot of it is due to the heightened emotional states of everyone involved. Everyone wants a piece to remember their loved one by and this can lead to conflicts over who gets what. It's important to try and work together as much as possible, and consider therapy if the issues worsen.
When it comes to managing an estate, you're always going to have to deal with other relatives, so you might as well try to make the best of the situation.
When In Doubt, Ask Your Lawyer
An estate lawyer can be invaluable while managing an estate, and they can help you navigate a lot of the legal processes involved. They can also help you understand all of the steps that need to be completed before you can sell the estate. While it's always easier if a well-documented will has been completed by the deceased member, nearly half of all people ages 53 to 71 currently do not have a will in place. This can make an already complicated process more difficult and you will need to rely on your lawyer to help you navigate everything as the executor.
Start by getting everything in order to notify utility companies, banks, and credit unions so that they are aware of the death. Your lawyer can help you determine all of the files and documents you will need to keep track of. You and your lawyer will also have to determine if probate is necessary. Some states have varying rules, so if you're managing an estate in a state that you don't live in, you'll want to hire a lawyer from that area who knows local laws.
Local taxes will also be something that your lawyer will have to help you navigate, as some estates may be subjected to additional state estate taxes, depending on their location.
Distribute the Assets
Once all debts have been settled and everything is paid, you can distribute the assets as required in the will or by state law. This is the last and final step, after which you can rest easy knowing that the estate is settled and you did your part to help.
Managing an estate isn't an easy task, so once it's over, you deserve to congratulate yourself on successfully getting the job done.