How — And Why — Budweiser Always Wins the Super Bowl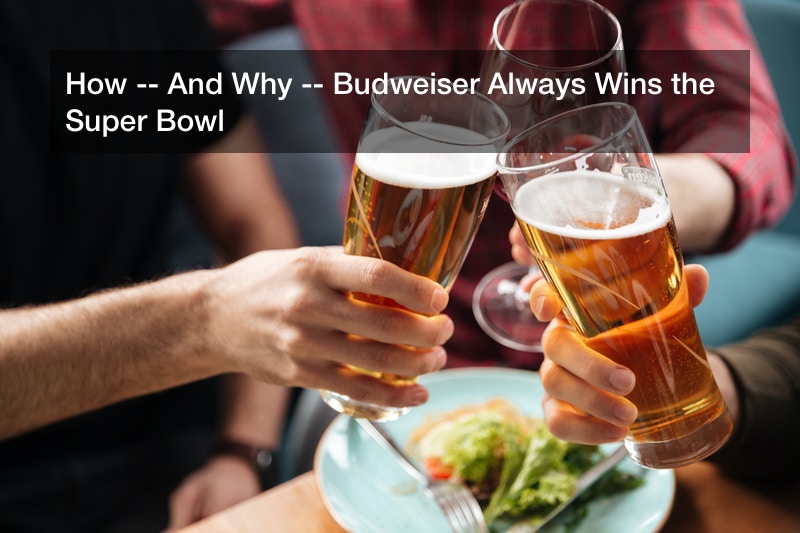 UPDATED 11/18/20
Drinking beer is a tradition all around the world. People love their beer, and they love learning more about it and trying out new beers. And because all ingredients in beer are natural and traditional, people can feel good about drinking it. Most people know about Budweiser beer, but there are many more in the US and around the world. People are increasingly experimenting with beer ingredients and methods to create brand new drinks that beer enthusiasts love. The ales of the world are interesting, tasty and bring a little of the local area's culture to the drink.
If you want to know more about beer, there are now countless resources you can read and learn from. Many people also go to breweries and take a tour of the premises to find out more about how the beer is made. Beer has a whole story before it gets to the beer store, and that story can be a fascinating one for beer fans. If you are interested in how your beer is made, look at local breweries and take a tour to find out more. You can also ask all of your beer questions and get answers right from the source.
It's that time of year again: Super Bowl 2016. Football might be one of the most distinctly American sports around, but the commercials shown during the Super Bowl are more than advertisements; they're a way of analyzing cultural shifts in the country from year to year.

Beer commercials are one staple in Super Bowl advertisements that only get bigger, funnier, and more thought-provoking each year. For a long time, Budweiser produced advertisements that conveyed a sense of manliness and strength. Last year, for the first time, things started to change.
Although the distinctly muscular Clydesdales have been Bud's animal mascot for many years, the company chose to incorporate an adorably fluffy puppy in last year's Super Bowl ad. Many can still remember the "Lost Dog" commercial, which broke hearts across the country in 30 seconds flat.
Instead of focusing on manliness and strength, the company chose to make the commercial into a heart-wrenching warning for drinking and driving. It was a big change from previous commercials, but it got a lot of attention.
This year, Budweiser created another DWI awareness commercial with Helen Mirren in the spotlight. Holding a bottle of Bud, Mirren uses her witty humor to create an attention-grabbing PSA in the commercial "Simply Put." There are no adorable puppies… but there are also no men. Mirren sits at a booth by herself in a dimly-lit restaurant — fully-clothed — and effortlessly dominates the short one-minute advertisement.
So why is the trajectory of Budweiser's Super Bowl commercials so important?
"Budweiser is definitely doing a great job at keeping us guessing of where they are going next," said Jeff Lizik, Director of Digital Marketing at C-leveled. "One constant is that their ads do a great job of evoking emotion. Over time they hit many different demographics and remain a relevant part of the conversation."
As Fortune put it, "beer ads have grown up." Big breweries like Budweiser used to create ads and TV commercials clearly geared toward male audiences. At best, these commercials just exclude women altogether. At worst, the commercials are offensive and insulting.
Perhaps Budweiser's core consumer base is male, but the company is acknowledging that the times are changing and that its consumers are changing, too. Using its expensive Super Bowl commercial space, the company is sharing a clear message that it is ready to let its content creation process evolve.
Keywords: budweiser drinking ad, drunk driving commercial 2016, life alert commercial 2016 actress, drink drive advert 2016, helen mirren bud, who is the girl in the budweiser commercial, actress in budweiser commercial, drunk driving radio commercial 2016, super perrier commercial.