Crafty New Take on the Camping Cooler Gives Campers a Better Way to Chill Outdoors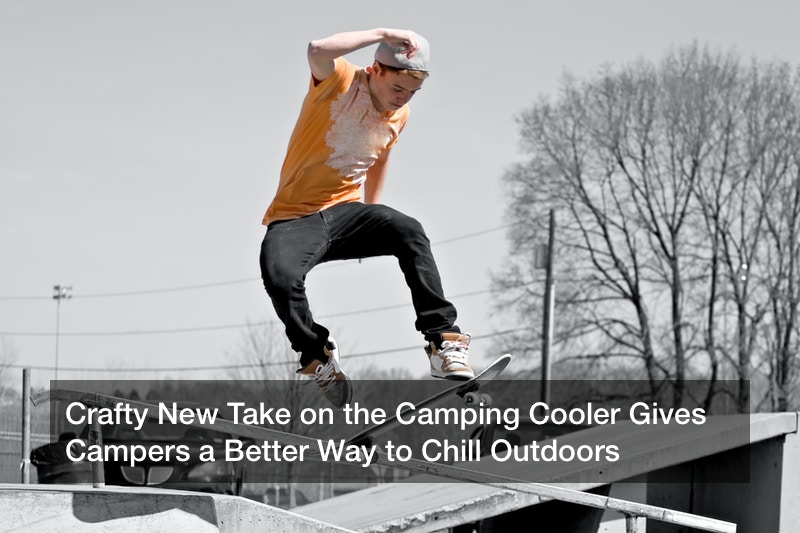 UPDATED 11/13/20
You would love to go camping but you're not sure how to cope in hot weather. You want to hike and fish and then relax and cool off. But how do you do this when you're out in the wilderness? That's easy now thanks to the Icybreeze Cooler. It's how to keep cool in high humidity or dry heat. Staying hydrated and cool when you venture outdoors is necessary to have the health, vitality, and energy you need to do all the fun stuff you have planned. So when you're back at the campsite, you can use this soft sided cooler to cool down and reserve your energy for more important things – like grilling. If you're wondering how to keep your body cool on a hot day, relaxing with the Icybreeze Cooler and a cold drink under the shade of a tree is definitely the way to go. It's like a mini air conditioner that throws off amazing cold air for everyone to enjoy. So, if you're still wondering how to stay cool in a heatwave when camping, you've got your answer – the Icybreeze Cooler.
A newly designed take on the classic camping cooler is giving Americans a better way to stay cool while they enjoy all mother nature has to offer with their families.andnbsp;The IcyBreeze uses the typical body of a 38-quart rectangular camping coolerandnbsp;along with a custom made hose and fan to pull the cold air generated by typical ice out into the faces of families looking to get away from the summer heat, even while they read a book around their tent or fish in one of the States' many excellent freshwater lakes.
The concept behind the IcyBreeze really isn't anything new. As the popular engineering and DIY website Wonderful Engineering shows, people have been using a tray of ice and a typical house fan to substitute for air conditioning units for a very long time. That being said, the IcyBreeze is unique in that it marks the first time campers can take advantage of the simple but effective idea in the wilds.
The IcyBreeze is Just in Time for One of the Hottest Years on Record
2013 was among the 10 hottest years in recent human history. 2014, many posit, will be even hotter, actually taking the number one spot for the hottest year on record. Even so, Americans aren't just going to give up one of their most popular pastimes to avoid a little sunshine.
On average, just south of 40 million Americans head into the many county, state, and national parks spread across the country each year to camp. Heat will undoubtedly change the way people act while camping. Hotter temperatures make it more likely hikers will travel shorter distances during the day, setting up camp sooner to conserve their energy and cool off. Parents will have to be more cognizant of their children's health as they fish, play soccer, and partake in the many other popular camping activities families love. In other words, staying cool will be essential to the great American camping adventure this year. The makers of IcyBreeze are just hoping to help.
"This makes it possible for those with health issues to enjoy camping that was impossible before this advance in technology," saysandnbsp;Chrisi Cummings,andnbsp;Office Manager at Vitt Heating andamp; A/C Co.
Related Keywords: 12v icybreeze portable air conditioner, 2019 shark tank products, ac cooler review, air freeze cooler, airfreeze air cooler, cool breeze cooler, cool breeze golf cart air conditioner, how to build a portable air conditioner, ice chest ac cooler, icybreeze cooler reviews, new shark tank products, shark tank air conditioner, who owns solarwinds, ac coolers for sale, air conditioner cube reviews, air freeze personal air conditioner, airplane cooler air conditioner, australian sharks net worth, barbara corcoran net worth 2013, bev buckle net worth 2018, breeze easy air conditioning.