Jewel Theft and Engagement Rings: How to Buy a Ring?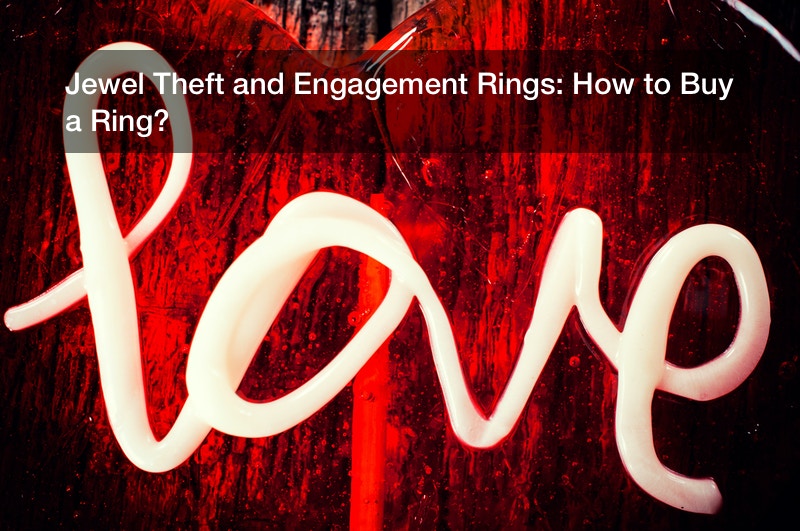 UPDATED 10/6/2020
In 2015, Police in Hickory, N.C., were looking for a jewelry store thief who stole from a store in the town's main drag. The smash-and-grab burglary took place in broad daylight while Bisanar Jewelers was open to customers. Before the thief smashed the case, store employee Christine Hurdt said he apologized. He then hit the glass with a hammer and stole several Simon G. diamond engagement rings.
As anyone going out engagement ring buying knows, the cost of such rings can be thousands of dollars, and custom-designed rings are especially sought after. The man then went back outside where his bike was still running and sped away. The value of the stolen goods was extremely difficult to determine.
"There is really no way to know the actual value of what was stolen without more details. I would say "several thousand dollars" and keep it loose," says Kristina Mahler, Partner, Diamonds Direct. "At Diamonds Direct, we take security very seriously. One advantage we have is that our store is on the upper level of a split level building. This means anyone walking up our stairs gets checked out by the staff. We also have our doors locked at all times so we have to physically walk over and allow a client into the store. The most important tip for anyone in the industry is to be diligent in observing your surroundings at all times."
Jewelry store thefts are quite common. In San Antonio, Tex., a couple stole several rings from behind a jewelry counter at a pawn shop while one partner distracted a manager. The thieves haven't yet been caught. A man in Nashua, N.H., also tried a similar trick at a jewelry store when he tried to steal a ring worth more than $25,000. He, however, was arrested.
Stealing an engagement ring might not be the best way to get your hands on the perfect piece for your bride or groom to be. If you're looking to buy an engagement ring, keep in mind these tips when buying an engagement ring.
The 4 C's: The four C's of engagement rings refer to the 4 metrics used to assess the quality of diamonds. If you're shopping for a traditional ring, you'll want to remember them. They are color, cut, clarity, and carat. The color indicates how white or 'colorless' a gem is. Cut refers to how the diamond reflects light. Clarity refers to the absence of blemishes and carat is the size of the diamond.

Know your metals: The ring itself will be made out of metal, the most popular engagement ring metal is by far gold. However, you could also choose sterling silver, rose gold, (an alloy of gold with copper), or platinum. Your choice depends on your budget, lifestyle, and the stones you plan using in your ring.

Know the Size: Even if you want to surprise your partner with a ring, you should get their ring size. Not only will buying an appropriate engagement ring size save you money, but it can also save the ring too. Resizing rings is possible but it can cause problems. If a ring has to be drastically resized it can lead to structural damage and might mean the ring is unwearable.



Don't be afraid to be unique: While a classic diamond engagement ring might what Hollywood loves, you don't have to get a diamond. There are cheaper alternatives if you want a diamond-like stone at a cheaper price. Or you can go another route entirely and choose a different gemstone for the center point. Rubys, emeralds, sapphires, colored diamonds, amethyst, and other gems can be used to create a uniquely beautiful ring that you will both be proud of.
Find your prefect ring today, just don't steal it.