Ikea Unveils More Modern Kitchen Cabinetry Line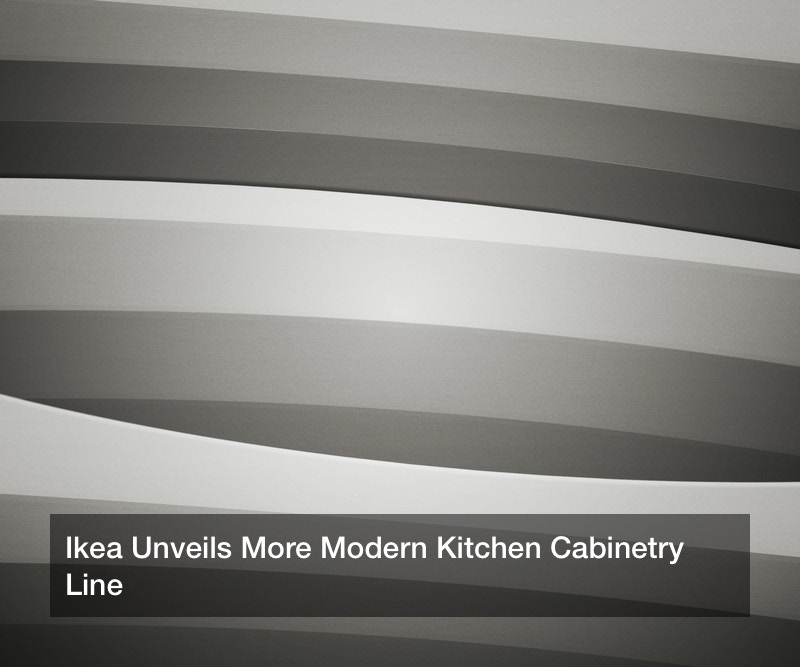 UPDATED 10/27/20
After selling the extremely popular Akurum kitchen cabinetry line for two decades, a new look hit Ikea stores Feb. 2. The new line, Sektion, features expanded styling options and a new measuring system, intended to make ordering easier.
The cabinets come in standard wood finishes and white and gray paint colors, as well as some more contemporary looks like glossy yellow or deep green.
The company says that it's also improved the hardware of the cabinetry, so it will be more functional and last longer.
The downside of the relatively affordable line is that it's still modular, meaning that it comes in set sizes that may not work in every space.
"Custom cabinets give you a better fit to the exact sizes you need without fillers like box cabinets do," says Joe Wilda Jr., President, Tri Star Cabinets. "The construction of our cabinets is also better with solid wood frames and doors which are more durable and last longer, where as box cabinets are usually a pressed veneer wood. We have customers come in from time to time that have purchased our cabinets from 30 years ago and comment on how they are in such good shape and look beautiful. Depending on the layout of custom cabinets verses box cabinets you may pay a little more but in the long run it is so worth it."
The Latest Trends
The beginning of the year also marks some high-profile kitchen and bath design shows both in the United States and Europe. This year, ultra-contemporary finishes and accents dominated displays.
The LivingKitchen show in Cologne, Germany — attended by 146,000 people from 138 countries — featured cabinets faced with stone and concrete this year, Interior Design magazine reported Feb. 9. Wood showed up elsewhere in kitchen designs, such as in backsplashes and work surfaces.
It remains to be seen whether these sleek looks will catch on with consumers, as even producers known for catering to modern tastes, such as Ikea, are offering products that are more cute than industrial in feel.
It's always expected that design shows will feature "concept" products never intended to be in mainstream use. But it's even less likely that some ultra-modern looks will become popular if their producers don't address usability and demonstrate to customers how the products make their lives easier.
Citing features such as glow-in-the-dark toilets and glass-front kitchen cabinets with colored LED strips, Steve Brown of the Dallas Morning News wrote that many kitchen and bath features at this year's National Association of Homebuilders show failed to impress.
Installing new kitchen cabinets is one of the quickest way to give your kitchen a brand new look. Although contracting the services of professional kitchen cabinet installers is one way to guarantee your kitchen will look fresh and new, kitchen cabinet refinishing and installation is something many homeowners can do themselves.
Although the size of the job can be intimidating, the installation of kitchen cabinets is relatively straightforward. Kitchen cabinet installation is essentially just screwing a series of large boxes to the wall. As long as the new kitchen cabinets you have purchased are the same size as your old ones, meaning there is no retrofitting needed or new spaces you'll need to fill, the job requires only securing the new cabinet boxes to the walls.