New Report Indicates That Emergency Locksmith Scams are on the Rise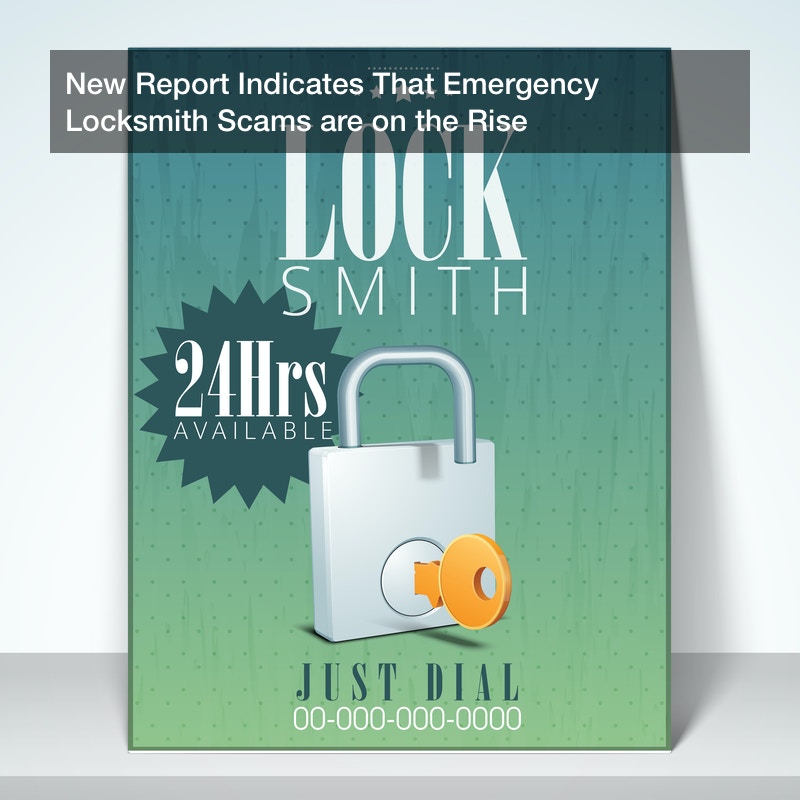 UPDATED 10/29/20
According to a report issued this past May by Consumer Reports, there is an emergency locksmith scam that has been going on for the past few years, and in recent months, it's been a more and more prevalent problem throughout the U.S.
Both the Better Business Bureau and the South Carolina Department of Consumer Affairs put out warnings earlier this year about the scam. In most instances, what happens is that someone locked out of their home or car looks in the phonebook for an emergency locksmith. Some unscrupulous locksmiths then offer low rates over the phone, but when they arrive, jack up the price, relying on the fact that consumers badly want to get into their locked home or car. Consumerist confirms this, and quotes Alison Prezler of the BBB, who says that, "They have made taking advantage of people who are locked out of their house or car part of their business model."
Consumer Reports says in their latest report that it "Is showing signs of becoming more prevalent," and that consumers should be on the alert. There are a few ways people can try and avoid becoming a scam victim. First, it's a good idea to prepare yourself for potential accidents. Find a legitimate local locksmith, and keep their number in your purse or wallet. If possible, leave a spare key with neighbors or family so that you have a backup.
It's also important to use the resources available. If consumers are using a smartphone, they can visit the Better Business Bureau online to see whether a company has past complaints or reviews. Consumer Reports also points out that people should avoid being intimidated into paying up. "Be suspicious if the locksmith arrives in an unmarked vehicle or won't provide identification or a business card," they point out. "Don't be afraid to send the locksmith away if something seems wrong."
Lastly, it's worth noting that many illegitimate emergency locksmiths ask to get paid in cash. Verify when you call that the locksmith accepts credit cards, and don't pay in cash for services rendered. If they try and charge too much, you can dispute the charge with your card company.
The moment when you realize you have locked yourself out of your car or home, or when your key breaks off in your lock, can be a stressful one. We never feel as vulnerable as when we can not enter the places where we feel safe. And since locks are designed to keep people out, we know that this is a situation we can not resolve on our own. The amount of trust we need to have in our local locksmith and key extraction professional is important. When there are scammers taking advantage of homeowners who need help, it puts everyone ill at ease.
It is a good idea to have a preferred local locksmith on hand in case of emergency. Do research online or ask for a recommendation from family or friends. Having a professional you can trust if the worst happens can help make any situations much more manageable.